[Jump to Isabelle and Stephy (mono) photo gallery]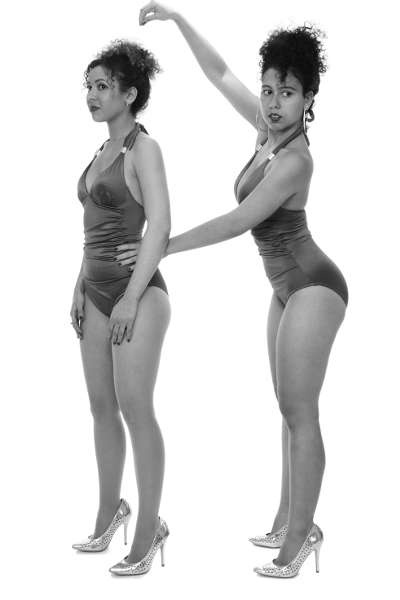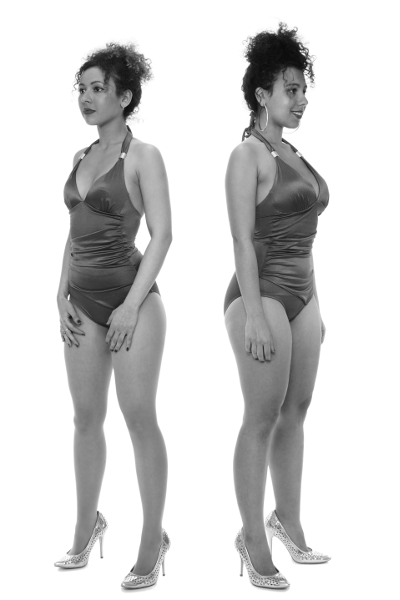 Isabelle and Stephy (mono) – a monochrome version of a vintage fitness and fashion shoot with Stephy Samer and her sister Isabelle.
I used an "orthochromatic film emulation" filter that I created specifically for this shoot. Before the days of "panchromatic" film, black-and-white film tended to be more sensitive to the blue-end of the visible-light spectrum. This tended to give fashion photos quite a distinctive high-contrast look. I think it works quite well for this shoot. I particularly like the way it looks with the dark background.
---
Isabelle and Stephy (mono) pictures
---
Stephy's pictures taken by other photographers…
---