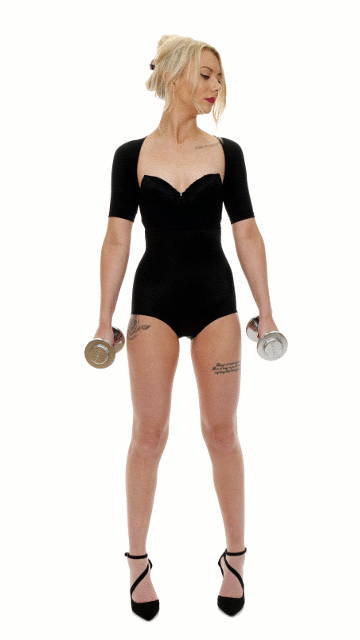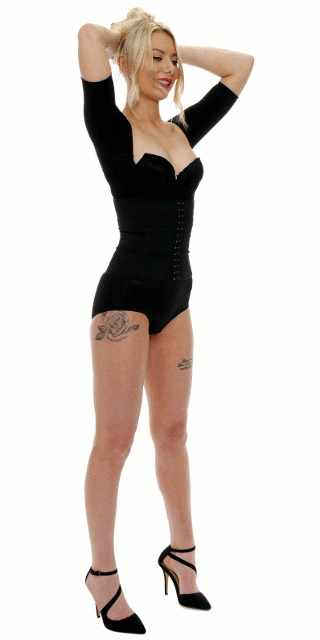 Jade Lauren pinup, fitness and corsets – very short-notice shoot with the lovely 19-year old Jade Lauren.
I actually had a last minute cancellation from another model due to illness. Studio was all set up, costumes prepared and shoot-plan all written up. I was just about to pack it all up when Jade's casting appeared. So I messaged her and asked her if she'd care to step in. She said "yes please" and the rest, as they say is history!
Jade is actually a gem. What she lacks in experience she certainly makes-up for with enthusiasm. She is also a stunning-looking girl with a fabulous figure, lovely posture and a cheeky smile. Her pre-shoot communications was excellent and despite the time constraints, she prepared herself well for the shoot.
Turns out she also really likes corsets. Which is great because we have lots of them. But we also tried some dance costumes, some vintage swimwear and we did a pretty good vintage fitness session too.
I think I can honestly say this was one of the best "first shoots" I have ever done. Only problem was that our four hour shoot whizzed by in what seemed more like about four minutes! But hopefully she'll come back in a few weeks for a dedicated corsetry shoot. At least, that is the plan. 🙂
All in all, Jade Lauren is a very talented young lady.
---
Jade Lauren pinup pictures
---
Jade Lauren pictures taken by other photographers…
---