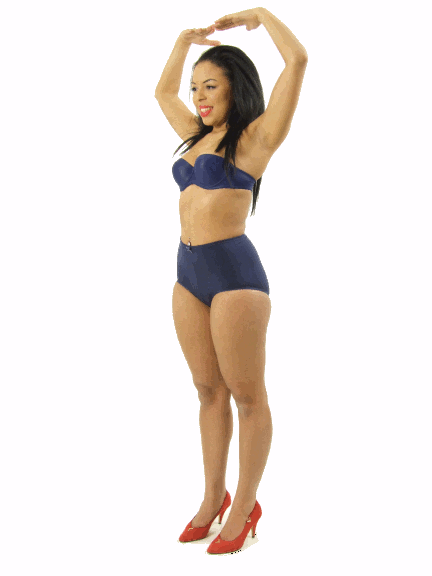 If a picture says a thousand words then Laura's "corsetry and swimwear" animation on the right makes the rest of the text on this page somewhat irrelevant.
Here at waist.it, we are always delighted when modern girls such as student Laura cast aside those sloppy t-shirts, ugly trainers and those awful thongs that are so ubiquitous these days. We turn the clock back to a time when it was said that a young lady's figure should be firmly controlled with no unnecessary jiggling or unsightly bulges. To quote a corsetiere of the time:-
Busts should be held high.
Derrieres should be firmly rounded and adequately covered.
Tummies should be tucked in neatly and should never, ever be allowed to protrude further than the bust.
That is why in our attempts to recreate a byegone age, we prefer our models to shape and support their figures with good, old-fashioned brassieres, panelled girdles and snugly-laced corsets. Swimwear, whether one-piece or two-piece, should be modest but close fitting and offer a good degree of figure control. And, of course, for photographic modelling, young ladies should always elongate their legs and compliment their outfits with a pair of suitably-matched high-heeled shoes.
Corsetry, control swimwear and what is often described today as "shapewear" is a quick, easy, safe and reversible way of enhancing a girl's figure. It may seem old-fashioned but it looks great. And if you are shooting vintage, then it does not look out of place at all. And most importantly, it's a lot of fun!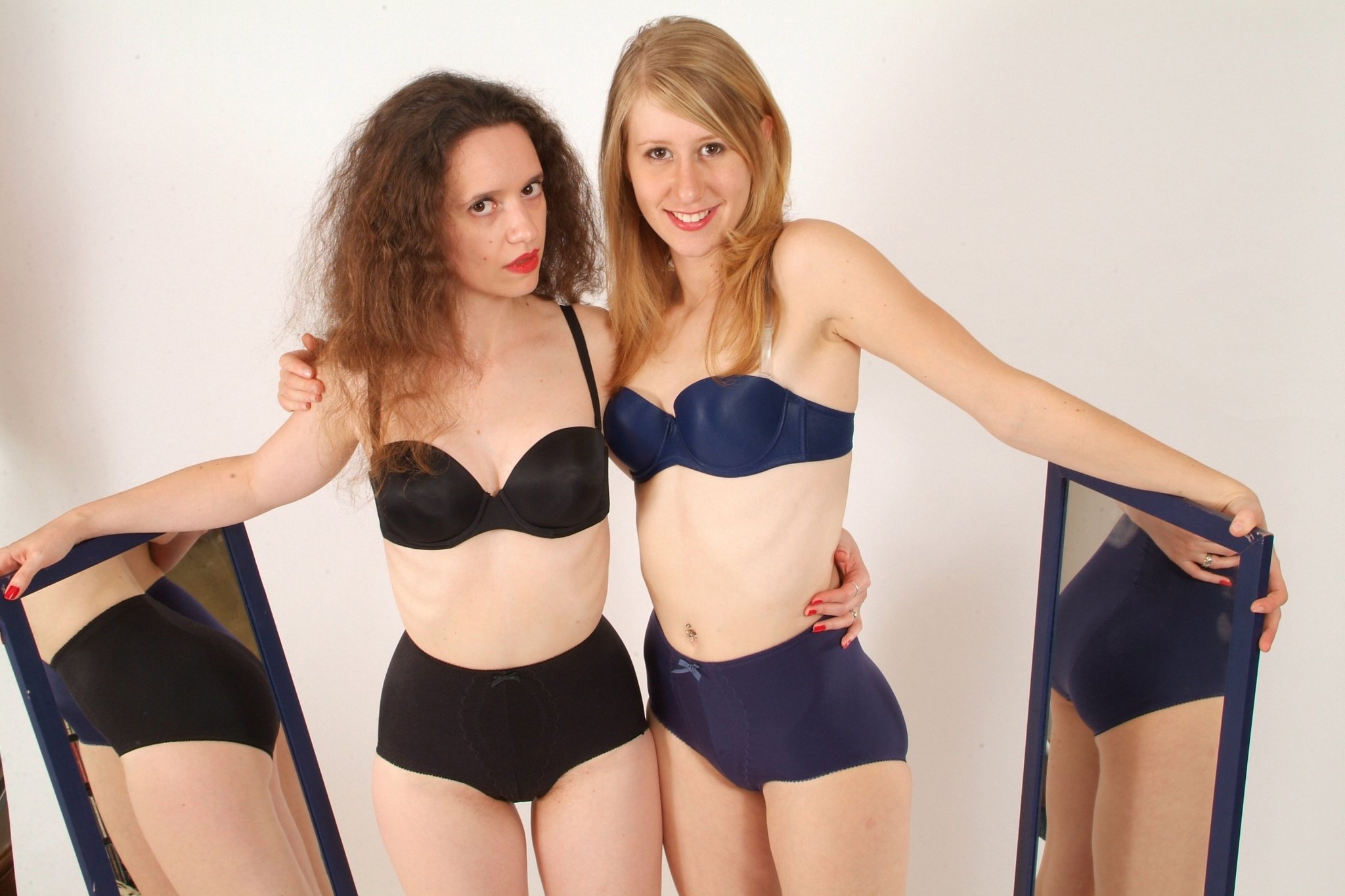 Granted, it probably would not be fun to wear a waist-cinching corset or tummy-tucking girdle all day, every day. Some believe it is not very healthy either. However, wearing it for a few hours during a photo shoot is well worth the effort. Some girls say they actually enjoy the firm, "held-in" feeling. And they certainly all enjoy the way it makes their figures look in the mirror!
Ironically, shapewear generally looks best on girls who don't really need it. You only need to look at images of Dita von Teese or Katy Perry to figure that out! And of course, shapewear is no substitute for good posture and remembering to use your tummy muscles! As Katy Perry famously said:"I'm really critical of my posture, it makes a big difference. And I try to suck my belly in."
However, finding authentic-looking corsetry can be tricky. Fortunately we have literally hundreds of retro outfits in our various props-boxes, gathered from all over the world, all suitable for our style of work. And we have quite a few experienced models who can join us for shoots to help newbies achieve "the look", if needed.
To find out more about modelling for waist.it please study our Modelling FAQ.